[IAH continues the on-line activities]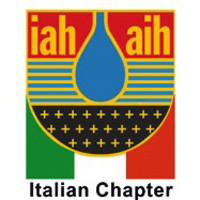 Published:
30 September 2020
Publisher's note
All claims expressed in this article are solely those of the authors and do not necessarily represent those of their affiliated organizations, or those of the publisher, the editors and the reviewers. Any product that may be evaluated in this article or claim that may be made by its manufacturer is not guaranteed or endorsed by the publisher.
[Paper in Italian]
Continuano le iniziative on-line di IAH
Nella rubrica dello scorso dicembre vi avevamo riferito del convegno "Gestione delle risorse idriche", tenutosi dal 2 al 5 ottobre 2019 a Forte dei Marmi, e poi proseguito a Viareggio, promosso dal Comune, dall'Università di Pisa, dalla Scuola Sant'Anna e dall'IGG/CNR di Pisa. L'evento, di cui in questo volume ci sono alcuni contributi illustrati in forma di articoli, era stato organizzato anche dai nostri soci Re e Rossetto. Tra gli speaker, anche altri soci di IAH Italy: Doveri, Ducci, Menichini, Petitta, Piccinini, Sapiano.
Ducci, D., & Rusi , S. . (2020). [IAH continues the on-line activities]. Acque Sotterranee - Italian Journal of Groundwater, 9(3). https://doi.org/10.7343/as-2020-479