Towards new challenges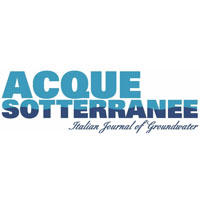 Publisher's note
All claims expressed in this article are solely those of the authors and do not necessarily represent those of their affiliated organizations, or those of the publisher, the editors and the reviewers. Any product that may be evaluated in this article or claim that may be made by its manufacturer is not guaranteed or endorsed by the publisher.
Our journal Acque Sotterranee-Italian Journal of Groundwater is now indexed in the Scopus database.
Scopus (www.scopus.com) is one of the largest abstract and citation database of peer-reviewed literature: scientific journals, books and conference proceedings. Delivering a comprehensive overview of the world's research output in the fields of science and technology, Scopus features smart tools to track, analyze and visualize results and trends from the research world.
Rossetto, R. (2021). Towards new challenges. Acque Sotterranee - Italian Journal of Groundwater, 10(2), 5–6. https://doi.org/10.7343/as-2021-522