Groundwater – Geothermal preliminary model of the Acque Albule Basin (Rome): future perspectives of geothermal resources exploitation
Abstract
This work presents the preliminary results of a groundwater and geothermal model applied to the hydrothermal system of the Tivoli- Guidonia plain, located in the east surroundings of Rome. This area, which is characterized by a thick outcropping travertine deposit, has been an important quarry extraction area since roman age. Today the extraction is in deepening helped by a large dewatering action. By an hydrogeological point of view, the travertine aquifer of the Tivoli- Guidonia Plain, is recharged by lateral discharge in the Lucretili and Cornicolani Mts., and by piping trough important regional faults, located in the basal aquiclude, in the central area of the basin. Piping hydrothermal groundwater is the main contribution on flow in the basin. Preliminary simulations of the groundwater-geothermal model, reproduce quite well the heat and mineralization plumes of groundwater observed in the travertine aquifer.
Downloads
Download data is not yet available.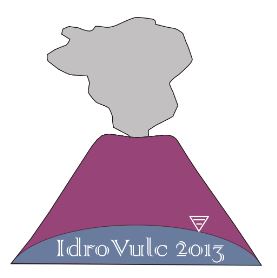 Info
Keywords:
Groundwater modelling, Heat transport modelling, Modflow2005, Seawat, MT3DMS
Statistics
Abstract views:

668



PDF:

437
How to Cite
La Vigna, F., & Gnoni, A. (2013). Groundwater – Geothermal preliminary model of the Acque Albule Basin (Rome): future perspectives of geothermal resources exploitation. Acque Sotterranee - Italian Journal of Groundwater, 2(4). https://doi.org/10.7343/as-051-13-0078
Copyright (c) 2016 Francesco La Vigna, Angela Gnoni
This work is licensed under a Creative Commons Attribution-NonCommercial 4.0 International License.