LIFE+ TRUST project: tool to assist the implementation of the Framework Directive 2000/60/CE, methodology and results
Abstract
The TRUST project is funded by the European Commission's by the Life+ Programme. The aim of the TRUST project is the identification of the adaption and mitigation measures to counteract the impacts of climate change on the groundwater of the Upper Plain in the Veneto and Friuli region in North-Eastern Italy. The TRUST project aims at implementing a water balance modelling tool to support institutions in formulating sustainable water management planning policies and best practices. This paper reviews the development and application of the tools for the groundwater balance model that simulate the groundwater deficit. Projections on the water deficit as a function of Climate Change have used future precipitation and evapotranspiration patterns derived from climate simulations (SRES-IPCC scenarios A1B and A2) of the Mediterranean region for the 20th and 21st centuries. Model outputs showed that a significant part of future water deficit might be recovered with Managed Aquifer Recharge that will permit the groundwater management preventing the climate change effect.
Downloads
Download data is not yet available.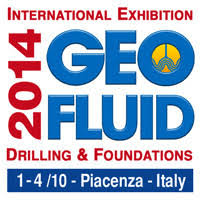 Info
Keywords:
High Veneto and Friuli Region plain, Aquifer, Managed Aquifer Recharge, Groundwater management
Statistics
Abstract views:

422



PDF:

310
How to Cite
Marsala, V. (2014). LIFE+ TRUST project: tool to assist the implementation of the Framework Directive 2000/60/CE, methodology and results. Acque Sotterranee - Italian Journal of Groundwater, 3(3). https://doi.org/10.7343/as-082-14-0109
Copyright (c) 2016 Vincenzo Marsala
This work is licensed under a Creative Commons Attribution-NonCommercial 4.0 International License.