[IAH continues the on-line activities]
Daniela Ducci | presidente@iahitaly.it

Presidente del Comitato Italiano IAH, Italy.

Sergio Rusi

Segretario del Comitato Italiano IAH, Italy.
Abstract
[Paper in Italian]
Continuano le iniziative on-line di IAH
Nella rubrica dello scorso dicembre vi avevamo riferito del convegno "Gestione delle risorse idriche", tenutosi dal 2 al 5 ottobre 2019 a Forte dei Marmi, e poi proseguito a Viareggio, promosso dal Comune, dall'Università di Pisa, dalla Scuola Sant'Anna e dall'IGG/CNR di Pisa. L'evento, di cui in questo volume ci sono alcuni contributi illustrati in forma di articoli, era stato organizzato anche dai nostri soci Re e Rossetto. Tra gli speaker, anche altri soci di IAH Italy: Doveri, Ducci, Menichini, Petitta, Piccinini, Sapiano.
Downloads
Download data is not yet available.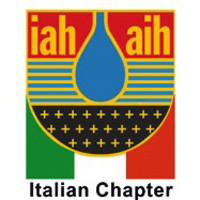 Info
Section
News Column (not peer reviewed)
Keywords:
IAH Italy, Covid 19 emergency, water crisis, GW Project, MARSOLUT
Statistics
Abstract views:

28



PDF:

20
How to Cite
Ducci, D., & Rusi , S. (2020). [IAH continues the on-line activities]. Acque Sotterranee - Italian Journal of Groundwater, 9(3). https://doi.org/10.7343/as-2020-479
Copyright (c) 2020 the Author(s)
This work is licensed under a Creative Commons Attribution-NonCommercial 4.0 International License.